Immigration applications or petitions can be associated with complicated legal issues and procedures. We here can help you complete your immigration journey with ease and affordable costs!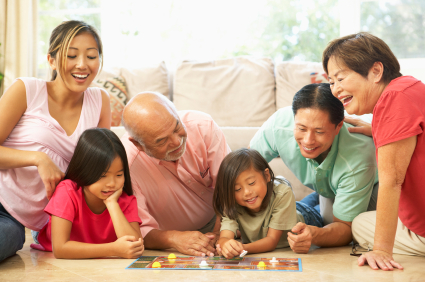 The United States is a nation of immigrants. Every year, hundreds of thousands of people from foreign countries immigrate to the U.S. to pursue their American Dream through family, employment, or political asylum. There are two main types of family-based immigration visas –
Immediate relatives through a U.S. citizen (spouse, parent, or child), which has no limit on the number of visas each fiscal year; and
Family preference for U.S. citizen's sibling, parents, and married child or child over 21 years old, and for U.S. permanent residents' spouse and unmarried child. These categories have a limit on the number of visas each fiscal year.
Although it is not difficult to identify which category is appropriate for you, the issues often come out because of the changes in your circumstances while the petitions are still pending. The typical examples are the death of a U.S. citizen, your child turning 21, and divorce with your U.S. citizen spouse.
Employment-based immigrant or non-immigrant visas are more complicated and their petitions or applications always need an experienced lawyer to process the entire application procedures. There are five preferences for the employment-based immigrant visas –
EB-1 for priority workers and persons of extraordinary ability (which has three sub-groups: EB-1A for persons of extraordinary ability in arts, sciences, education, business, or athletics; EB-1B for outstanding professors and researchers; EB-1C for multinational executives or managers);
EB-2 for professional holding advanced degrees and persons of exceptional ability;
EB-3 for skilled workers, professionals, and unskilled workers;
EB-4 for certain special immigrants such as broadcasters in the U.S. ministers of religion, foreign medical graduates, nurses, etc.; and
EB-5 for immigrant investors.
The other non-immigrant working visas include H-1B, L-1A, L-1B, O, E-1/2, J, etc. Many holding non-immigrant visas would like to adjust their status to be a permanent resident (green card holder) based on any of the above employment-based visas or family-based visas. To do so, there are some complicated legal issues making the applicants inadmissible to adjust their status such as overstaying in the U.S. or having criminal records in the U.S.
Our services:
All family-based immigrant visa petitions
Employment-based immigrant visas:

EB-1A, EB-1B, EB-1C, EB-2, EB-3 and EB-5

L-1A and EB-1C consultation and strategies
EB-5 immigrant investors' consultation (projects evaluation, source of fund strategies)
Adjustment of status in the U.S., advance parole and working permits
National Visa Center and U.S. Consulate or Embassy processings
Non-immigrant working visas:
Others: student visa (F), change or extension of status in the U.S., citizenship application, and I-601 waiver of the inadmissibility